Gallery - Featuring Monkey Ann tools
Impressive and simple to make necklace, made by Ann.
The feature bead was made from a Mokume Gane sheet using 'Navy Illusions' lace. Then cut out using a large 'Water Lily' cutter.
The other four beads have been textured using 'Lizard' lace to the fronts. Then cut out using 'Large Leaf' and 'Tulip Leaf' cutters.
All beads were cured on our perfectly formed whisky bottle slump mould. It has a flat back, gently curved front and slightly deeper curved sides.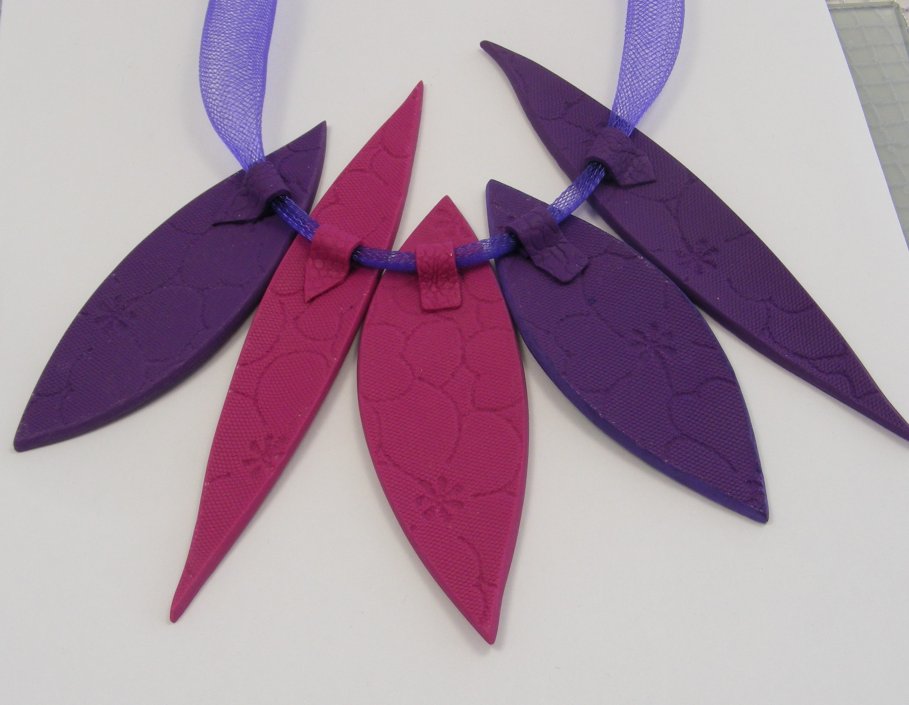 The backs of all five beads have been made from sheets textured with 'Red Tulle' lace.
The backs were all glued to the fronts using liquid polymer clay. As all the cured fronts have a slight curve, the backs needed to be trimmed to fit.
After curing these edges were sanded, simple bails made, attached with LPC, then a final bake.